All puppies come with their puppy shots, microchip, adoption agreement, and 1 year health guarantee. If you purchase a pet only puppy, they will be spayed/neutered. Breeding rights and registration papers for AKC, ACA, APRI, etc can be added for an additional price.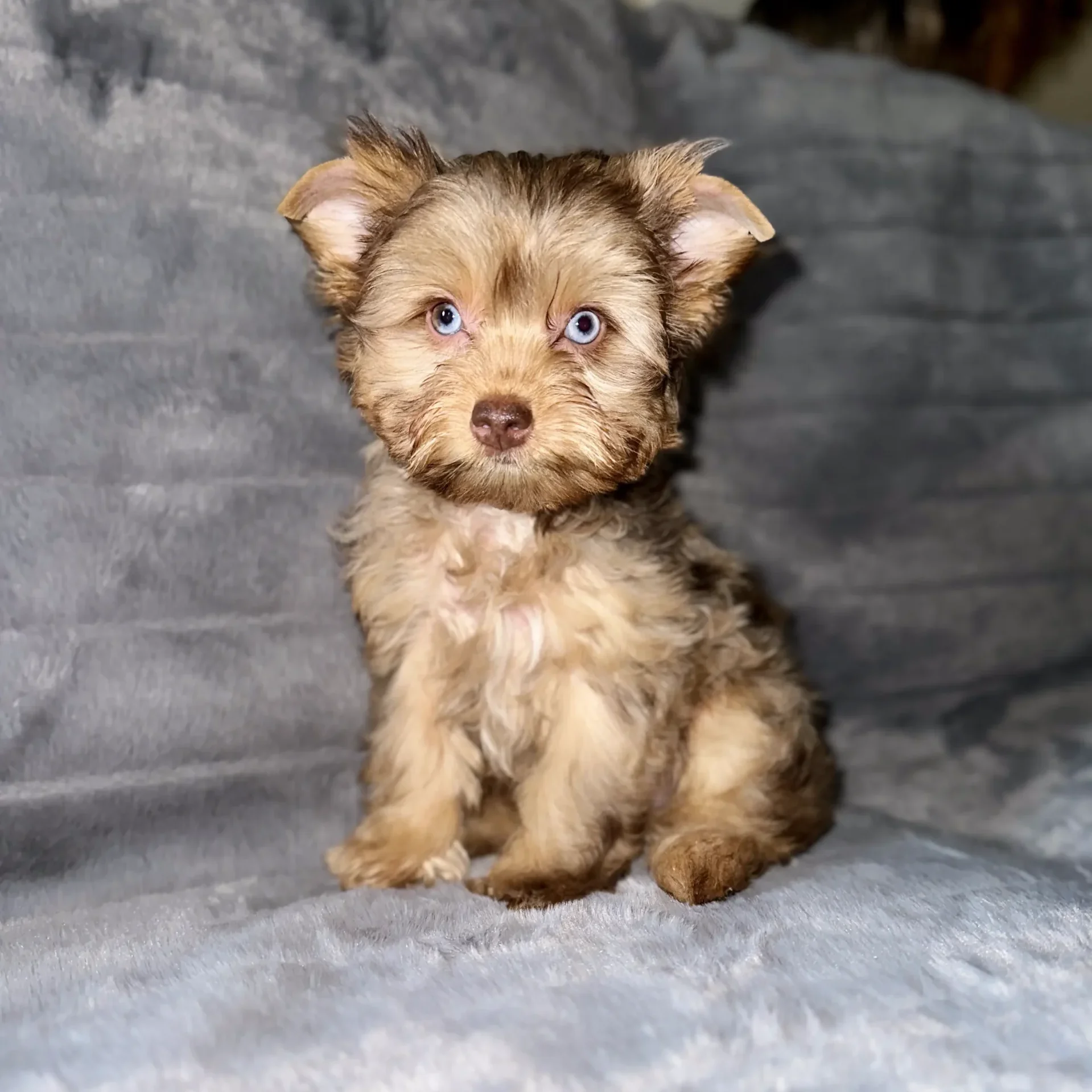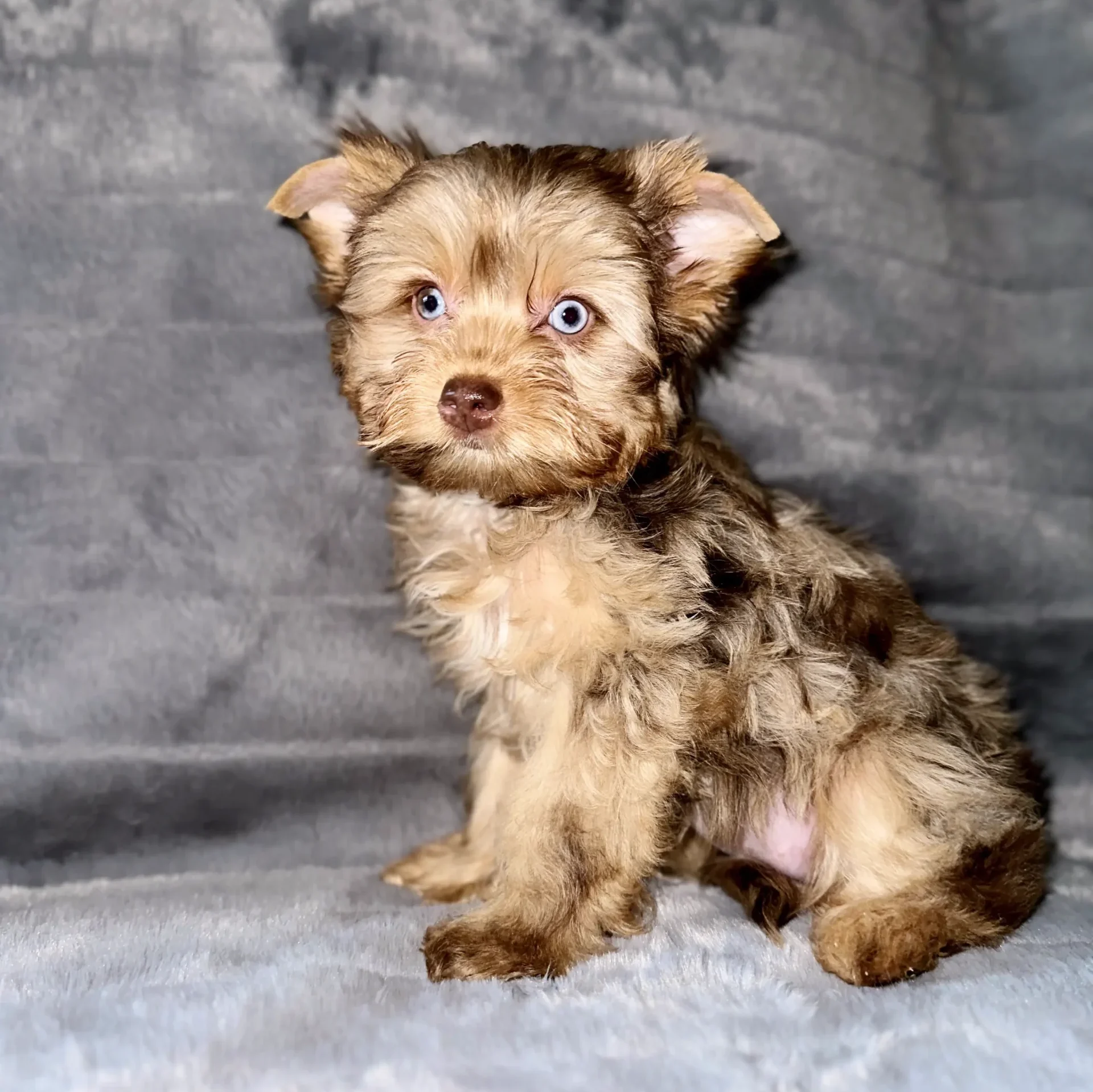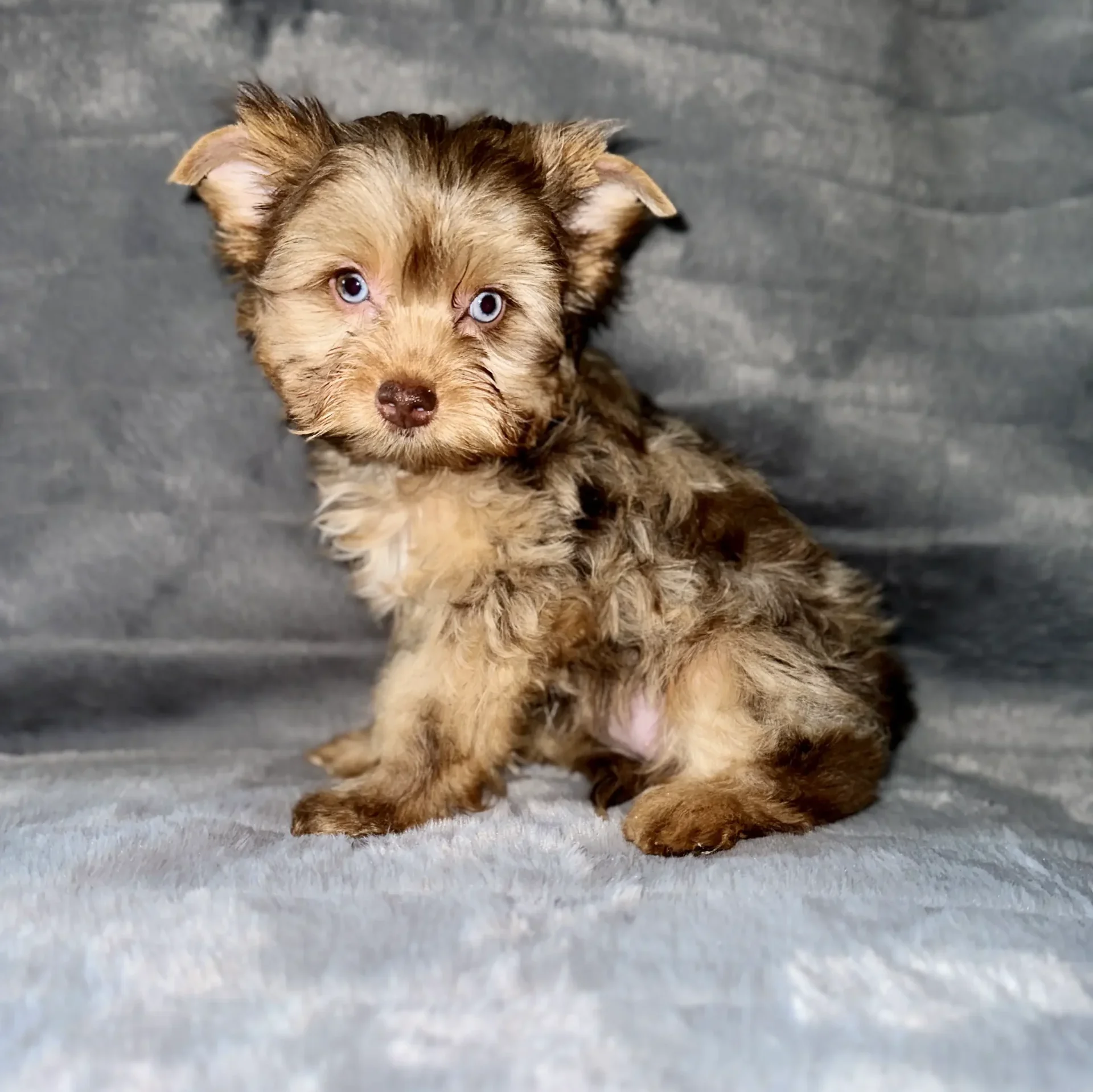 Introducing my stunning Yorkshire Terrier, Winnie! This little princess has stolen my heart with her mesmerizing blue eyes and captivating chocolate merle coat pattern.
Just like her namesake, supermodel @winnieharlow, she exudes grace and charm that could rival any supermodel on the runway.
Whether she's posing beside me or stealing the spotlight in a commercial, Winnie is the epitome of elegance. Prepare to be enchanted by her beauty and personality!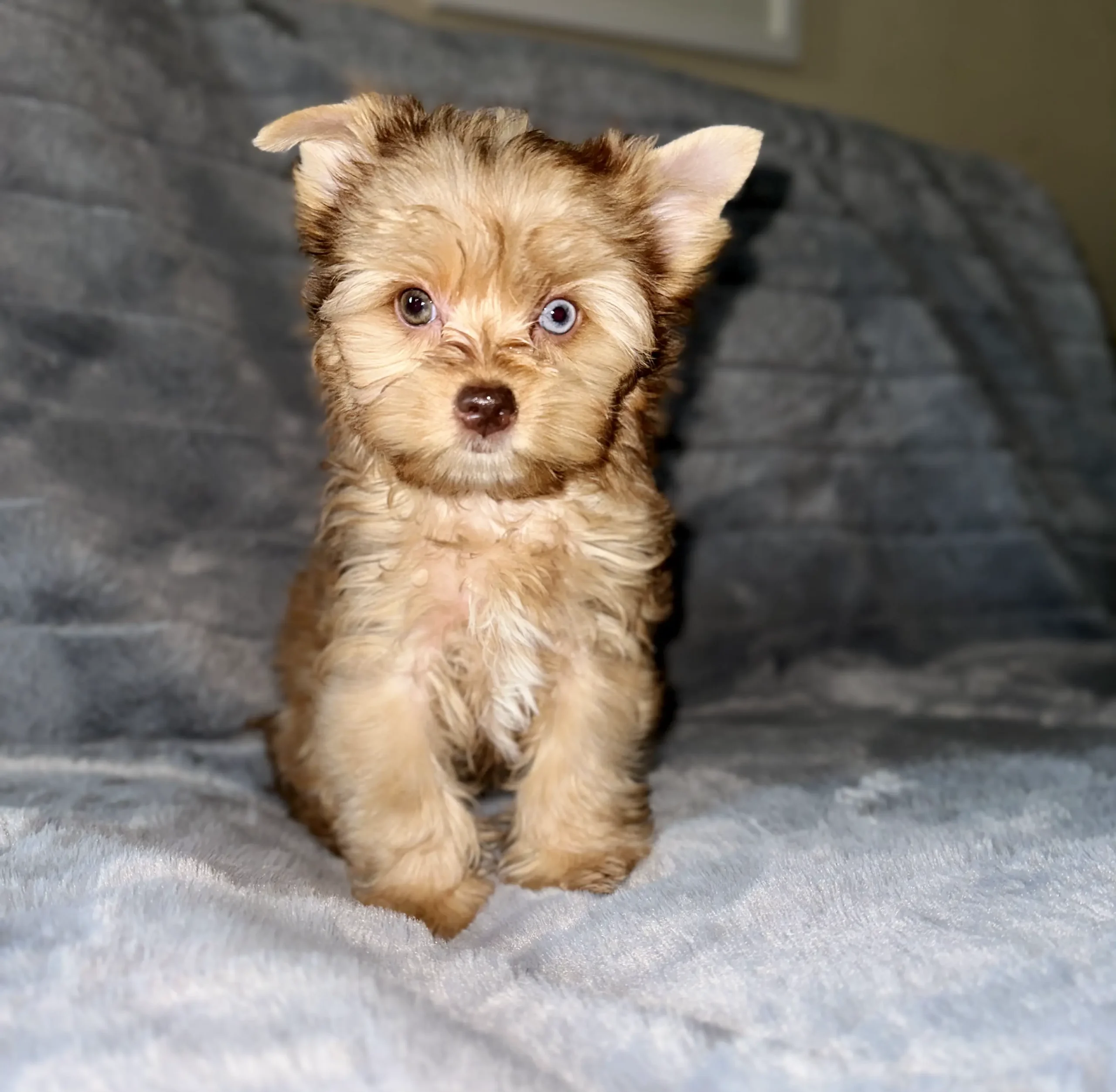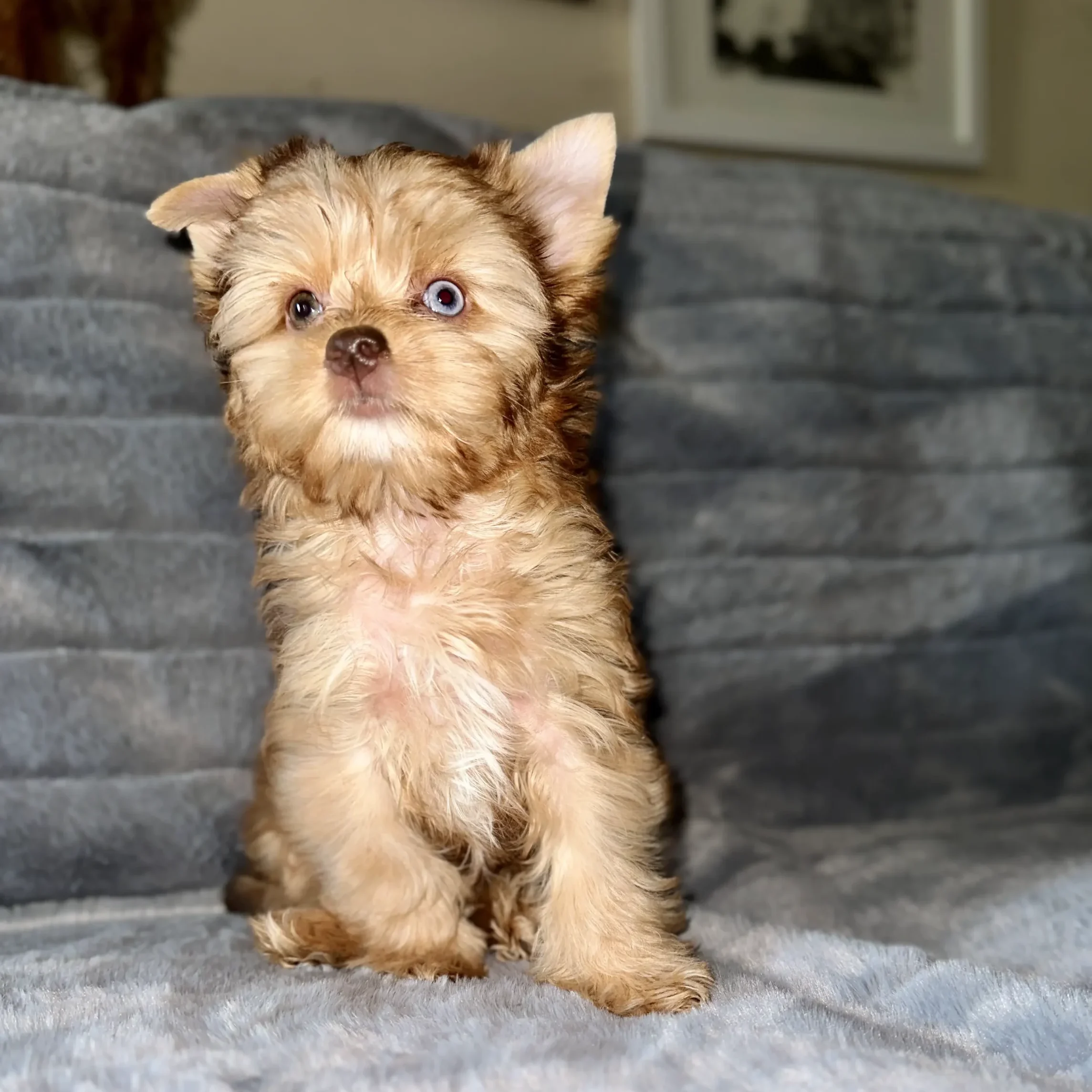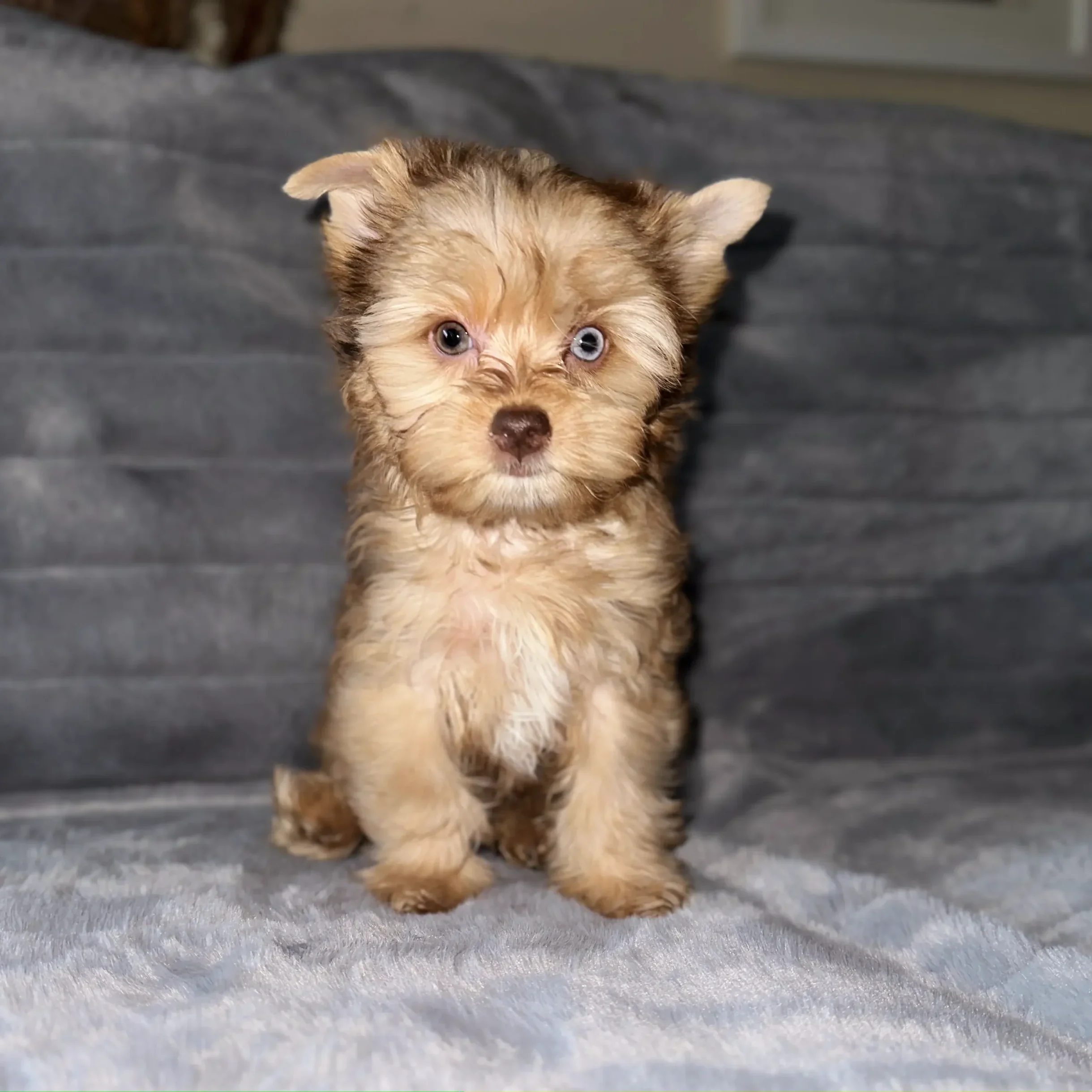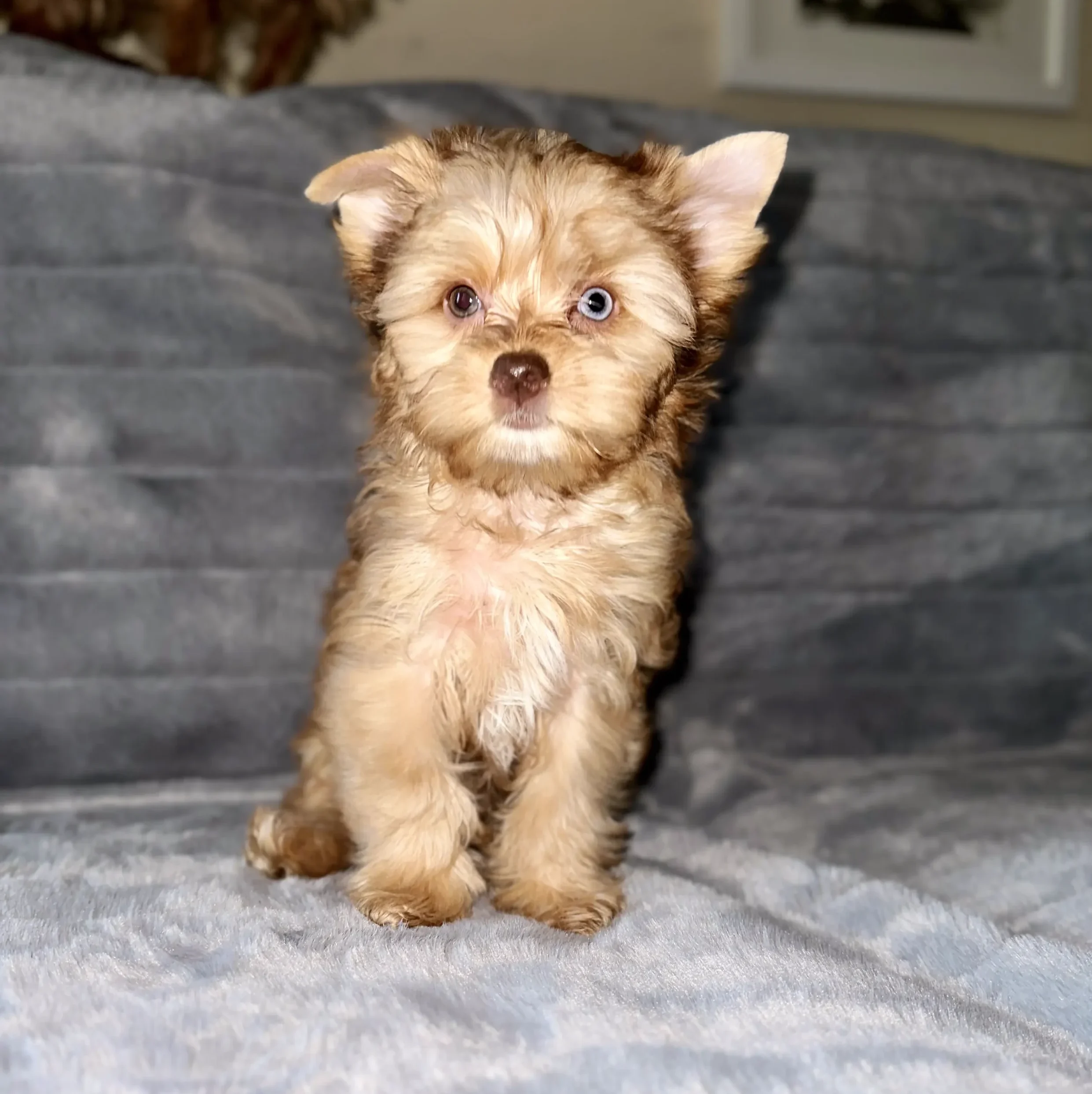 Introducing the latest addition to my family, the breathtaking Yorkshire Terrier, GiGi!
With her enchanting blue eyes and mesmerizing sable chocolate merle coat, GiGi is a true vision of beauty. Just like her namesake, supermodel @gigihadid, she possesses an undeniable charm that could rival any runway superstar.
Whether she's posing alongside me or stealing the spotlight in a commercial, GiGi is guaranteed to turn heads and capture hearts.
Get ready to be captivated by her irresistible charm and undeniable elegance!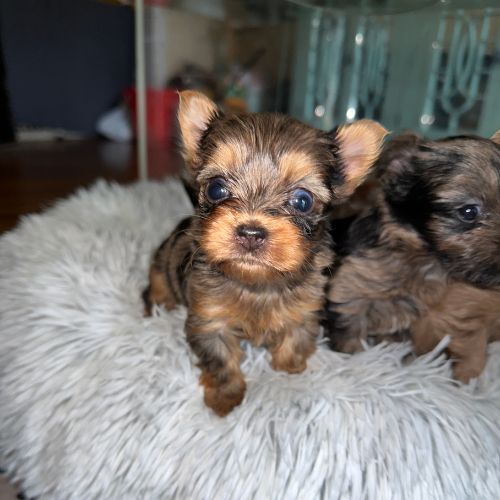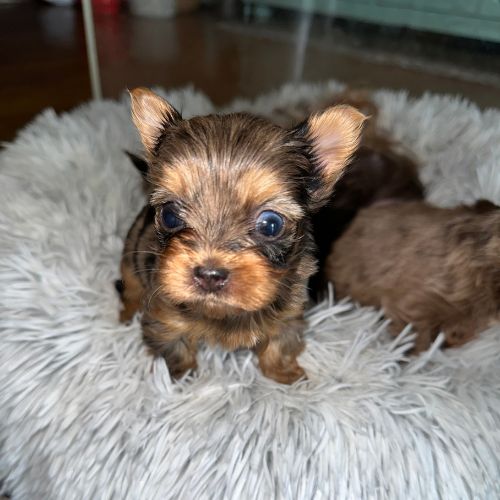 Introducing the mesmerizing Blue Ivy! This micro teacup Blue Diamond Blue Merle Yorkshire Terrier puppy has stolen my heart and taken up residence in the palm of my hands. 😍🐶 With her enchanting blue merle coat and adorable tiny size, she's a true gem in every sense.
Blue Ivy's dainty paws and button-like nose only add to her irresistible charm. Though small in stature, she possesses a mighty spirit that shines through her expressive eyes. Her presence brings joy and warmth to every moment, and her gentle snuggles are the epitome of comfort.
Every day spent with Blue Ivy is a new adventure. Whether it's exploring the great outdoors or embarking on playful escapades, she fills my life with boundless love and laughter. From tiny paw prints to wagging tails, she reminds me of the precious moments that make life truly extraordinary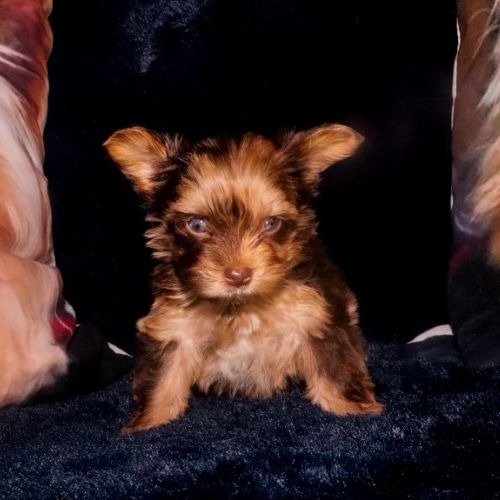 A dark chocolate Merle Yorkshire Terrier with a beautiful coat pattern sounds quite striking! With an estimated weight of 6 to 7 pounds when fully grown, this little pup will likely be compact and adorable. The combination of dark chocolate coloring and the unique merle pattern makes for a visually appealing dog. Enjoy your journey with this special Yorkshire Terrier companion!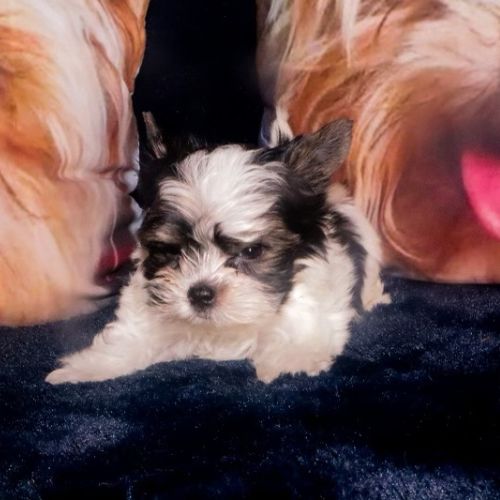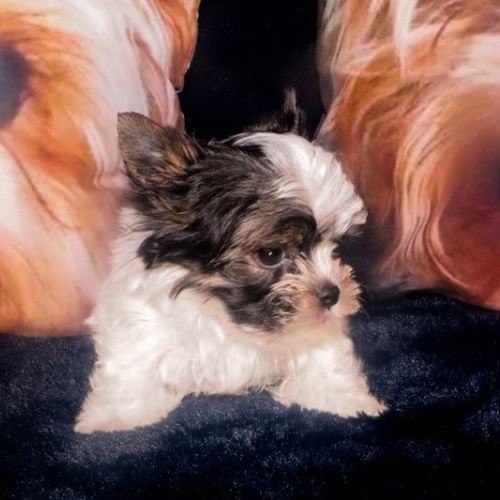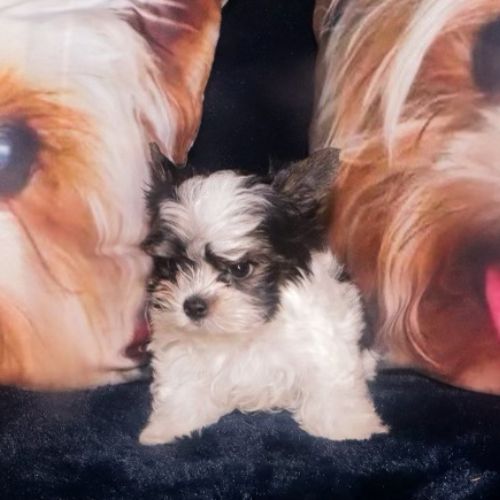 Introducing the most adorable companion you'll ever meet! Meet my micro teacup, black and white bureau Yorkshire terrier puppy. This little guy is melting hearts wherever he goes and is ready to find his forever family!
At just a few weeks old, he's already showcasing his playful personality and irresistible charm. 🐶 With those tiny paws and expressive eyes, he's bound to steal your heart in an instant.
Although he's small now, he'll be approximately 3 1/2 pounds when fully grown. So, if you're looking for a petite bundle of joy to shower with love, he's the perfect match for you!
If you're interested in providing a loving and caring home for this little prince, feel free to reach out. Let's make memories and create a forever bond together!
Now Offering Payment Plans
Taking the stress out of your purchase!
Jeff's Yorkies proudly offers payment plans upon request! Following your initial deposit, you may visit your puppy up to 1x per week until payment completion. Please us our online portal to schedule all meet and greets with your future baby. For more information call us.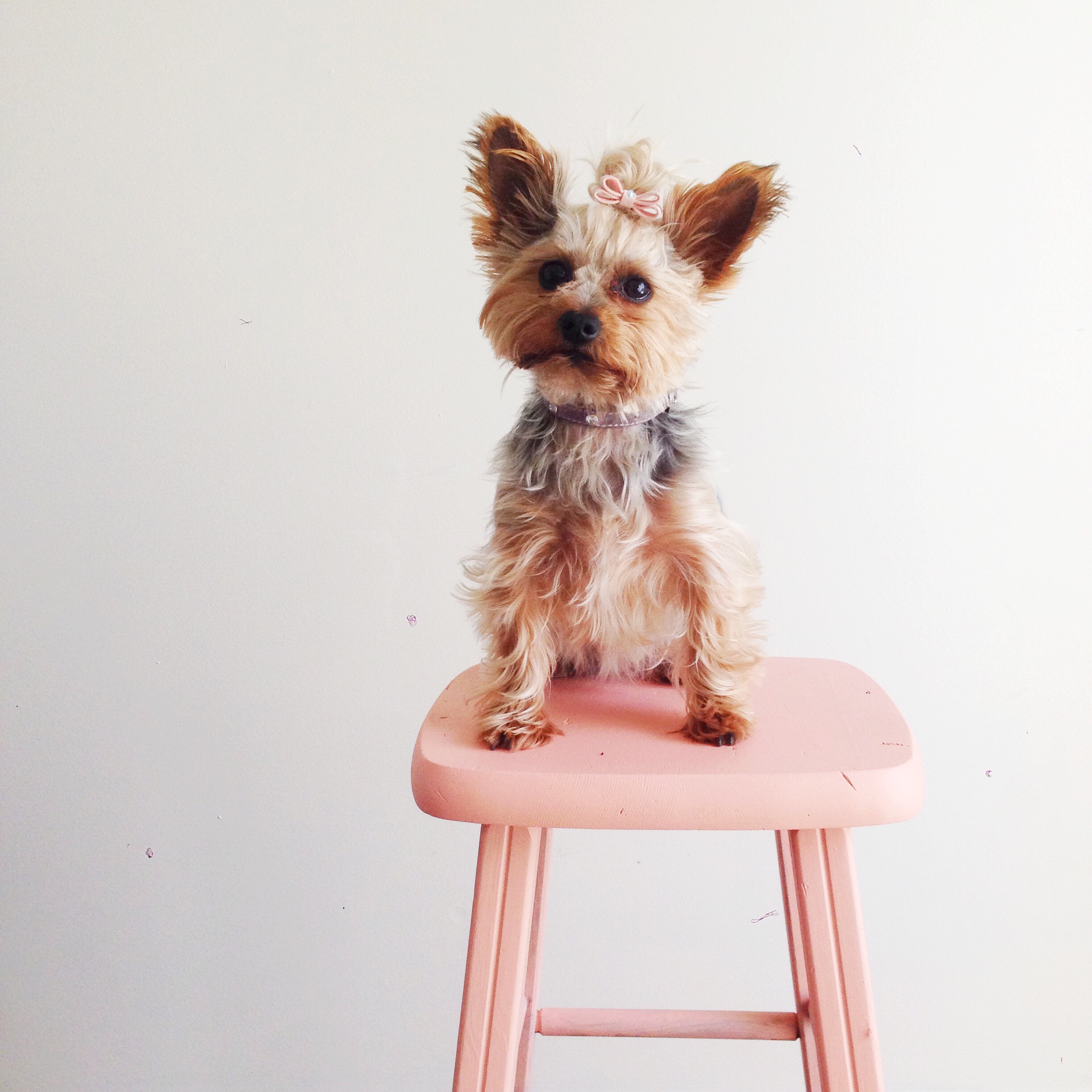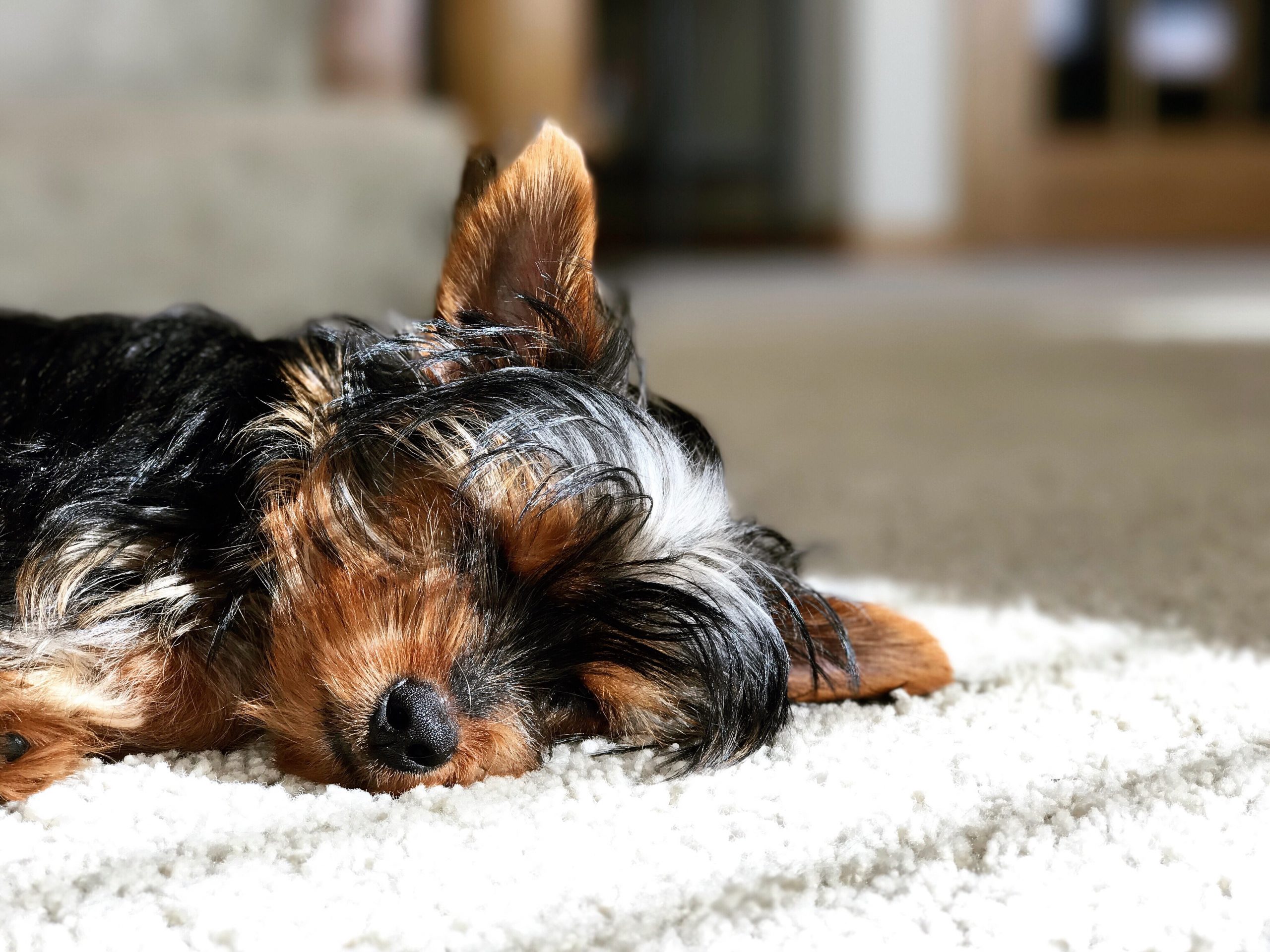 On our pages you will find information concerning our Yorkies, our health guarantee, payment plan other services and puppy tips for home. We cater to the discriminating pet buyer. Please contact us with your questions and inquiries. If we cannot answer your questions, we will find someone that can.